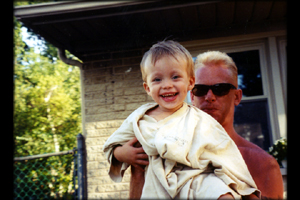 REEL PRO VIDEO invests in current technology to provide the best quality when transferring your precious videos or film to DVD or tape. Reel Pro Video can transfer your film to digital media, film to DVD, film to tape, film to video transfer, VHS video, video DVD, video tape transfer, video transfer, or video transfer and duplication.
Our proprietary transfer process continually evolves to take advantage of the latest technology. We have the equipment & experience to skillfully preserve, convert, duplicate & transfer your photos & video.
Saving your families visual record from further damage is the #1 reason to consider transferring your film to a digital format. Shared memories & history are part of what make family. Whole generations have grown without seeing glimpses of their Parents & Grandparents when they were young. Your family is a precious link to the past that is in danger of being lost forever as your film decays, ages, & fades away.
Film is fragile & deteriorates over time. Wear & tear from old film projectors damages film further. The motion picture industry faces this challenge today; preserving a century of movies. Recordings of births, birthdays, weddings, anniversaries, vacations, & graduations are part of your family's history that should be preserved today.
REEL PRO VIDEO offers the preservation of your precious memories at an affordable price. Copies of your film make unique & welcome keepsakes for your family, extended family & friends. They are an excellent way to preserve your personal history.  Customers are surprised to see how well the image quality transfers and how great images look after we convert your film to DVD or VHS video.

Reel Pro Video offers 100% FREE SHIPPING in the continental United States. 
Click Here to fill out the online submission form to begin the process!